Work With Us!
Being informed is the key to a smooth and successful home purchase. We want to arm you with the knowledge to make the best decisions and save you valuable time, money, and stress. A brief phone conversation with us may be life-changing. Whether you are looking to purchase a home for you and your family to live in, or if you're looking for an investment property, contact us.
---
Recent Blog Posts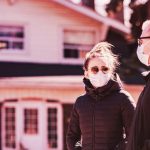 Do you need to move soon and are concerned about finding a place during this crisis?  Here in Georgia, Real Estate services have been deemed an essential business.   Real estate agents are allowed to engage in the business of showing and listing houses. However, many of us are concerned about the health impacts of house […]
more >>
He is better than me. I could never imagine designing something as well as she does. He's a better coder than me. That person is so outgoing. I'm introverted and feel uncomfortable selling. I don't have any clients. That freelancer makes six-figures per year! How in the world am I supposed to build a business that […]
more >>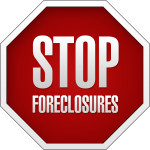 The foreclosure process that homeowners are finding themselves in today is incredible stressful and frightening. Many may find that they have even fewer options now than they did a few months ago. While there are always new foreclosures being filed across the country, some homeowners have been procrastinating. Some thought help would fall out of […]
more >>
Testimonials
"I didn't think we'd ever find a honest Real Estate investing company in ATL... But then we met Shari who really cares about helping people and improving the community." - Daniel A.

"I'm impressed with Shari's depth of knowledge and ability to tackle even the most challenging real estate problems. Her team always gets the best outcome for everyone. The Atlanta area has a go-to for any real estate solution." - Dan M.

"Shari and her company put us first and made us feel like we were the only client in their vast network. We appreciate her expertise in problem solving, a true win/win for everyone." - Richard H.

"Shari is very professional with a wealth of information." - Anissa L.

"Shari is professional...she answers calls, emails, and texts in a timely manner, which is a big deal for me. You want her on your team when looking to sell a problem property..." - Paula P.
Find Us On Facebook